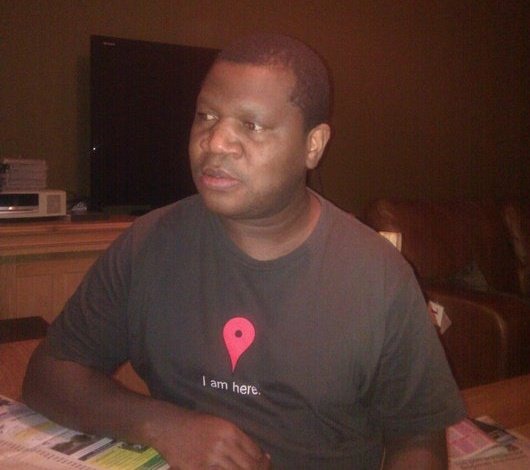 We are celebrating Zambian excellence.
Introducing you to Mr Sam Mbale;
This is what he had to say:
Q – How do you define yourself? What 3 words describe you?
Ans – Hacker For Good
Q – Did you have any key mentors or people who deeply influenced who you are, what you believe in and what you're committed to in your work and life? Tell me about them.
Ans – My family are the most influential people in my life. I also have a network of friends who support me at different levels. I believe that a network is a vital ecosystem. Call it a clan, call it a network, call it a tribe, call it a family: Whatever you call it, whoever you are, you need one.
Q – What would you say most motivates you to do what you do? What are the goals you most want to accomplish professionally and personally?
Ans – I have a passion to do good. I'm constantly learning and exploring. Life is an adventure
Q – Share with me something about yourself that you're working on improving, what personal development areas do you have?
Ans – I am currently working as a software developer specialising in Google Cloud Platform. My ambition is to help build technology that improves people's lives.
Q – Did you have any life-defining experiences that shaped you into the person you are today? Tell me about them.
Ans – My children have defined my life-changing experiences. Seeing them grow into responsible adults is a constant reminder of how wonderful life can be.
Q – What is your philosophy in life? What is your favourite quote?
Ans – Impossible is nothing
Q – Given a chance to have dinner with 3 people, who would those be and why?
Ans – My wife resembles Michelle Obama, she would be on my list. Boris Johnson is one of my favourite conservative politicians. He has a humorous take on politics, I like jokes. Kenneth Kaunda is my hero
Q – What day-to-day habits do you have, that allow you to have a successful day?
Ans – Having a positive mental attitude is vital. I stay focused on the big picture and not allowing pessimism to overwhelm me.
Q – How have you managed to overcome the social challenges that may hold you back from reaching their goals?
Ans – I do not get discouraged by failure. Failing is simply a way of learning through experience. Each time I fall I just get up and try again.
Q – What is the vision for your future? What do you still want to achieve?
Ans – I am heavily invested in education and would like to inspire the next generation to invest in their own education. No one can ever take away education from you.
Q – What advice would you give to your younger self?
Ans – Excellence does not require perfection
Sam Mbale
Developer/Director